• Camping is not permitted anywhere in the Cook Islands. For those who like to travel this way, best places are Moorea, Huahine, or Bora Bora.
• The timeline is same as in Hawaii and Tahiti, two hours behind California and 22 hours behind New Zealand.
• Most activities are centred on Rarotonga and Aitutaki. Several professional scuba diving companies are based here and there are many snorkeling and fishing opportunities.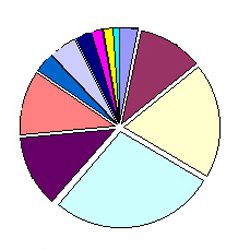 • For those who love whale watching, humpback whales can sometimes be seen cruising along the shorelines from July to September having migrated 5,000 km north from Antarctica to bear their young. Pilot whales (up to six meters) are in the Cooks year-round. In 2001 the Cook Islands declared its large exclusive economic zone a whale sanctuary.
• If you are looking to surf, this activity is very limited in the Cook Islands because of the way the bays and beaches are structured. However, opportunities abound for windsurfing, horseback riding and deep-sea fishing. Both islands offer lagoon tours by boat, with those at Aitutaki by far the better.
• Travel insurance is strongly recommended particularly for those who intend scuba diving. There is no decompression chamber in the Cooks and an emergency flight to New Zealand costs around NZ$20,000.
• You are not required to have a visa for a stay of up to 31 days, but you must show an onward travel ticket. It is officially recommended that you have booked your first night's accommodations prior to arrival.
• Aitutaki, Rarotonga and Penrhyn are ports of entry for cruising yachts and this method of travelling is becoming very popular in the Cook Islands.
• Traveler's checks are worth about three percent more than cash at the banks.
• The local culture does not include tipping and bargaining. Prices in the Cook Islands are very reasonable for almost all tourists.
• Air New Zealand has direct services to Rarotonga from Auckland, Nadi, Papeete, and Los Angeles. Air services into Rarotonga are heavily booked, so you should reserve your inward and outward flights as far ahead as possible. If you try to change your outbound flight after arrival you could be put on standby. The airport departure tax is NZ$25.
• Regular hourly bus services travel around Rarotonga during the day. Otherwise cars, scooters, and bicycles can be rented almost anywhere in the Cook Islands. A local drivers license must be purchased if you intend to operate a motor vehicle at a minimal cost of $10 with the license lasting a year. Many choose to have these as a souvenir of their stay!
• Air New Zealand and Polynesian Airlines fly into Rarotonga from New Zealand, Fiji, Tahiti and Hawaii. Air Rarotonga provides regular domestic air services from Rarotonga to Aitutaki, Atiu, Mauke, Mangaia, Mitiaro and the northern group of islands.
• Avatiu Harbour, next to the capital Avarua is the official port of entry and one of the few ports that can take larger vessels. The main dock is 1000 feet long, handling ships of up to a 32 foot draft.
• Airport tax costs NZ$25 for adults (over 12), $10 for children from 2 to 11 and under two is exempt.