Diving is a very popular pastime in the Cook Islands, given they are the home of the famous black pearls. Many top quality dive operations are available for tourists, although it does pay to remember the closest decompression chamber is in Auckland New Zealand.
The amazing clear waters give an underwater visibility up to 200 feet, with spectacular canyons, caves and wrecks. The most popular places are the Ngatatangiia Swimthrough, Matavera Drop off, Mataora Wreck, Papu Canyon, Sand River and Koromiri Coral Garden. Fishing is another huge sport and tours range from night fishing with the locals to serious game fishing.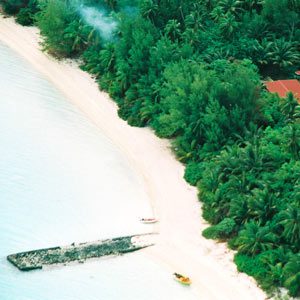 There are a number of fishing charters for both novices and experienced fisher people for deep sea fishing, saltwater fly fishing and light tackle game fishing. Game fishing starts right outside the Avatiu harbour, which is where most of the charter boats are based. Sailing is also available at the Raratonga Sailing Club, based at Avatiu Harbour. This is usually home to most visiting yachties, too.
Rarotonga and Aitutaki are excellent for diving, snorkelling, and fishing. If you have never been diving before, there are qualified instructors who can give you expert tuition. You can even sit your certified dive course in Rarotonga. The outer reef area offers a diverse range of diving locations depending on wind and weather.
Rarotonga boasts crystal clear waters and warm inviting temperatures between 23 and 30 degress celsius. All diving is shore based with trips usually departing in both the morning and afternoon.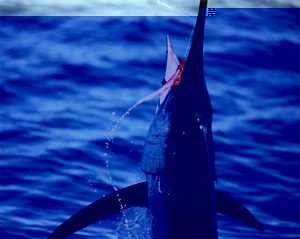 t's definitely been one of the Pacific's best-kept secrets. If you are into game fishing, then the Cook Islands offer exceptional opportunities for this as well as saltwater fly and light tackle sports fishing.
Still virtually undiscovered by the world's sea angling fraternity, both Rarotonga and Aitutaki offer a world class style of fishing, with locals who know the waters inside out.
Deepsea game fishing is a speciality in Rarotonga and Aitutaki. Both enjoy the advantage of immediate access. There is no long journey to the fishing grounds, once out of the harbor the fishing begins. Big fish of many species are abundant. The currents, reefs and submarine topography supply ideal conditions for wahoo, barracuda. dolphin fish, yellowfin and skipjack tuna, sailfishand marlin. The Cook Island record for marlin is 616 lb (280 kg).
Aitutaki's magnificent 12,500-acre lagoon is particularly suitable for fly, lures or bait for world class bonefish, trevally, cod, snapper and other reef fish. It holds the world all-tackle record for Hump Head Maori Wrasse, set in October 1989.
A bonus for visitors from July to October is the strong possibility of seeing humpback whales which often come very close to Rarotonga's shoreline on their migration route north from the Antarctic and stop to calve. Both these and the resident pilot whales are often in evidence close to shore and will provide those who see it with an unforgettable memory of their stay in the Cook Islands.